Get to know your customers.
Get customer-facing solutions that make everyone happy.
In the Management System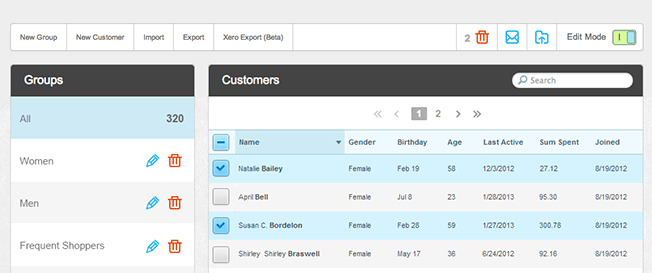 In the Register



Get Your Data Fix.

From customer emails to social media information, we've got all of the information fields you need to connect with your customers anytime!




Reward their loyalty.

Offer attractive incentives to your customers to sweeten the pot. Choose from Birthday Rewards, Punch Cards or Loyalty Discounts.




Sum it up.

Easily track customer purchases with an all-inclusive transaction summary. Know what they bought, when they bought it and map customer trends to tailor your sales strategy at the register.