Easy to operate, fun to use.
Forward thinking features that enable small stores to do more.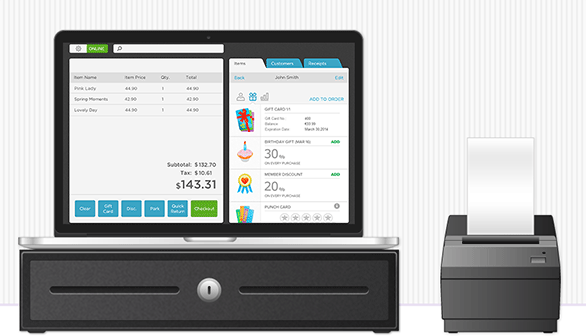 And also
Engage Customers

Keep your store customers wanting more. Customer-facing solutions that make everyone happy.

Organize Products

Deliver the goods.
Manage your inventory and get organized in one place.

Set Loyalty Programs

Create the incentive to buy. Offer a variety of rewards to keep them coming back.
Manage Employees

All hands on deck.
Get the tools you need to build your team.

Get Reports

Get the 411. Easily accessible information to save you time, and wrinkles.
Focus on the customer.
Provide better customer service and keep them coming back.
Punch Card

Give them punchcard rewards for their continued support. Pose stores everything so your customers can ditch the paper and plastic cards.

Birthday

You say it's your birthday? With Pose, you can help celebrate with customizable birthday rewards.
Loyalty Discount

Show your awesome store customers some love! Set loyalty discounts for your most valued customers.

Gift Cards

Increase sales and keep your customers coming back. With the Pose gift card feature, it's never been easier!
The Affordable Retail POS. 
Run your business without increasing your overhead.
Retail

Your store is charming, and your register should be too! Whether you are a hardware store,  vape shop, high-end boutique or the only store in your street. The Pose Point of Sale enables centralized management of your sales reports, employees and customers.

Services

Pose adapts to your service-based business with simple checkout and loyalty programs to make your customers happy. Pose is the ideal point of sale for your small salon, gym, valet, livery, computer repair or interior design business.
Booths, Stands & Fairs

You can take Pose with you on the road. Pose is an intuitive point of sale solution, even on the go! All you need is an internet connection and laptop or tablet to ring up sales, store customer data and send email receipts.

Cafes

For quick checkout, easy ordering and multiple work stations, Pose will blend as brilliantly as a smoothie and maintain the steady running of your cafe. 
Pose Posse.
Bringing smiles to customers and retailers alike.
Pose helped me to motivate my team to be organized and increase sales.

Stefanie Wolf, Stefanie Wolf Designs